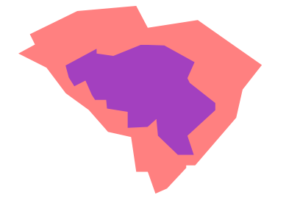 In March, the annual SC Automotive Summit featured first-ever presentations by a foreign delegation, from 10 members of the Belgian automobile sector.  While not the industrial powerhouse of neighbors France, Germany and The Netherlands, Belgium still ranks in the top 20 nations for competitiveness — not bad for a country less than half the size of South Carolina.
The visiting Belgians are part of the Transport and Mobility Group of Agoria. With more than 1,700 members, Agoria is Belgium's largest employers' organization and trade association. Ward Vleegen, head of the visiting sector group, presented three big ideas worth remembering:
Focus on Productivity
Belgian labor costs are 50% higher than the US, and are exceeded only by Denmark and Norway in the 28-member European Union. They're nearly twice as high as 15 of the EU countries and are the highest of all European auto-producing nations. The consequences of such high labor costs have been gut-wrenching at times, as with the 2014 closing of Ford's plant in Genk, which at one time employed 4,300 people.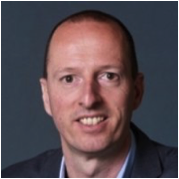 Vleegen asked the Auto Summit crowd how SC would compete if it faced competition among states as Belgium does among countries. Spain's labor costs are 45% less than Belgium's—comparable to Wisconsin's; and Poland's are 90% less – comparable to New Mexico, Vleegen said.
And  yet…
Belgium has in some ways made lemons into lemonade. Showing once again that necessity is the mother of invention, the need in Belgium to keep labor costs under control has led to a burst of productivity. In fact, according to the European Union's statistical office,  Belgian productivity  is the highest in Europe, and about 14% higher than its nearest rival and neighbor, The Netherlands.
How's that happening? I'm glad you asked….
Belgian Startups Focus on Business-to-Business Opportunity
According to Vleegen, 92% of Belgian startups focus on the B2B sector, compared to 61% in  Europe as a whole. "That means we have a very business-oriented startup community," he says. And Manufacturing is the second-most targeted sector for Belgian startups, behind Health Care. In Europe overall, Manufacturing ranks as the 6th most-targeted sector.
Vleegen's analysis? This shows that Belgium is "a  breeding area for innovations in manufacturing."
According to the SC Manufacturer's Alliance, manufacturing accounts for 12% of the state's workforce and 20% of its GDP.  Moreover,  South Carolina's average manufacturing wage has risen about 30% faster than the national average since 2007, according to the U.S. Bureau of Labor Statistics. Making that industry more productive and competitive could have a big positive impact on South Carolina.
And — counterintuitively — more efficient manufacturers don't  necessarily mean less manufacturing jobs.
Efficient Manufacturers Create Jobs
Since 2015, Agoria and Sirris — a Belgian technology collaborative — have sponsored a "Factories of the Future" award based on their "Made Different" manufacturing transition plan. The honor is presented to companies which — according to Agoria — "excel in how they handle energy and materials", and which have "creative, involved workers use smart, sustainable production processes in state-of-the-art facilities. The result: an agile, future-proof business that manufactures products with high added value."
The trade association has tracked these innovative and efficient companies and found that they're actually  increasing the number of jobs. While employment overall in the sector fell about 5% since 2012, the 16 companies winning the "Factories of the Future" award saw an 11% increase in employees.
The result, says Vleegen, is that Belgium is showing that human-centered, efficient production is viable and sustainable.