To request an opportunity to meet with Facil, please email [email protected], or use the form found here.

Complexity Tamed
Facil transforms the low-cost, high complexity world of fasteners into a full-service support system that standardizes parts, streamlines re-supply and cuts time and labor costs. OEM customers such as Daimler and Volvo use Facil from the early concept and design phase throughout the product's entire lifecycle.
Facil calls its employees "Fasteneers", and coordinates 400 Fasteneers in 17 sites around the world from its headquarters in Genk, Belgium. The group has its North American headquarters in Twinsburg, Ohio, as well as a distribution center in Charlotte.
Pieter Houben, vice president of marketing, says Facil's chief differentiator today remains what it has always been: a cemented set of morals filtered down from a mother company partnership steeped in family values and entrepreneurial flair.
"We have to be the most innovative in the world of fasteners," Houben says.
Created to Streamline
Facil is a joint venture between a German and a French company, both of which were Ford suppliers tasked to standardize and streamline parts procurement.
The companies created Facil, which works from initial part design to material sourcing to delivery, lowering costs and adding value. In short, Facil works to eliminate duplicative parts in system, then sources the parts to OEMs and others.
It's quality has been recognized by both Ford and Volvo, and Facil won significant contracts from both in 2016. For Ford, Facil has been named the full-service provider for the Ford Focus.
In South Carolina, Houben will be looking to build relationships with OEMs and looking to meet with advanced material companies. In the end, he sees the trip to the SC Automotive Summit as a way to extend and build relationships.
Facil, he says, would rather have 50 long-term partners than 1,000 customers.
Click here to read about the Belgian presentations at the SC Automotive Summit.
About the Speaker: Pieter joined Facil in early 2015. Prior to that, he worked at Agfa Gevaert where he held various positions mainly in Supply Chain. Pieter carries a Master's Degree in Industrial Engineering and an Executive MBA. https://www.linkedin.com/in/pieter-houben-587718/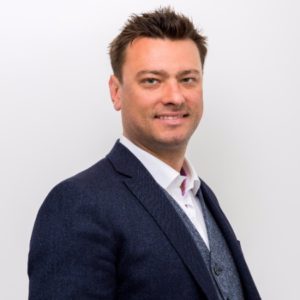 Pieter Houben – Vice President, Marketing
E-mail: [email protected]
Tel: +32 89 41 04 75
Facil Europe, BVBA
Geleenlaan 20
B-3600 Genk, Belgium
Website: www.facil.be