AMS Belgium is a young, global and dynamic full-service provider of automation projects using robots & PLC systems. AMS offers turnkey automation solutions for manufacturing industries, and has extensive experience with the automotive and food industry. Customers include BMW, Volvo, Daimler, Volkswagen, Tata and Ford.
Its new Robomoulding division molds plastics using rotational robots, opening potential new markets. Since a furnace is not used in the molding, up to 95 percent of traditional energy used in production is saved.
A Global Presence
The company has offices in Belgium, the Netherlands, South Africa, Germany, Romania, India and Italy, as well as partnerships with main line builders in Austria, Brazil, Mexico and the USA.
AMS has nearly 400 installed robots, as well as about 50 employees around the world – a number it expects to double by 2021.
Family Business
Founder Johan Potargent and his son, Laurens, run the company from their office in Bilzen, near Brussels. Johan says the two fundamental themes running through all of his projects are safety and superior quality.
The company has seen good growth throughout the world, and expects to continue growing its robotics and molding businesses, to be followed by software and consultancy.
Click here to read about the Belgian presentations at the SC Automotive Summit.
To request an opportunity to meet with AMS, please email [email protected], or use the form found here.
About the Speaker: Johan founded AMS Belgium in 2006, after several management functions in different automotive companies. Johan carries a Bachelor's Degree in Engineering and an MBA in International Marketing Management.
https://www.linkedin.com/in/johan-potargent-754a302/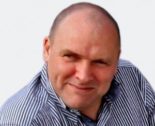 Johan Potargent – CEO
Email:[email protected]
Tel: +32 475 28 66 82
Address: AMS Belgium, BVBA
Kieleberg 5 B- 3740 Bilzen, Belgium
Website: http://www.ams-innovation.com/