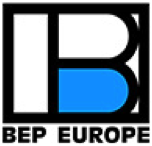 To request an opportunity to meet with BEP Europe, please email [email protected], or use the form found here.
The Burke Porter Group is a global leader in the design, manufacture, and supply of advanced technological testing and assembly solutions. The company encompasses 31 locations across four continents, with manufacturing and support capabilities across the globe. Leading experts for more than 60 years, BEP is passionate about delivering the best products and the greatest customer experiences.
Started  in Grand Rapids, Michigan, Burke Porter began producing high-quality, high-durability machinery in 1953. By 1994, the company had developed the first, modern roll and brake testing machine, which integrated AC motor technology and replaced older hydraulic machinery methods.
Expanding Business
According to a recent blog post of the Burke Porter Group:
"… BEP Europe (BEPE) works together with other companies within the group to build intelligent machines for automotive, life science and advanced manufacturing markets. Until 2009, BEPE focused exclusively on end-of-line test installations for automotive assembly plants, with some of its biggest customers including PSA and the VW Group.
"Today our position in the market is a far more diverse one, although end-of-line tests still remain our main revenue generator," begins Ward Van de Walle, Chief Technology Officer at Burke Porter Group. "Alongside BEP Europe's original customers, the larger group now works with the likes of BMW, Mercedes, Fiat and JLR, offering full vehicle end-of-line testing, axle testing and component testing."
In addition to its automotive test installations, BEP Europe is skilled in the development of new machine technology. The majority of its R&D work in recent years was based on the Organic Rankine Cycle – converting waste heat into electricity – with these machines commercialised under the brand name, E-Rational as part of its constantly developing portfolio.
Organic growth
The post continues:
"…Burke Porter Group (BPG) focuses its energy on both organic growth and growth through company acquisitions. The past two years has seen the acquisition of six companies, including Universal Balancing, CIMAT, Epic Equipiment, Kleinknecht, Korvis and Lismar, all of which have brought new product lines and technologies to the company.
"For our automotive business line, we have invested in new product development with a main focus on autonomous driving, the electrification of powertrain in cars and NVH testing," explains Van de Walle. "There are vast amounts of disruptions today that are driven solely by technology and that is a factor that we are attempting to tackle in our work."
Click here to read about the Belgian presentations at the SC Automotive Summit.
To request an opportunity to meet with BEP Europe, please email [email protected], or use the form found here.
About the Speaker: After working for Chevron for 4 years, Ward Van de Walle joined BEP Europe in 2002. He has had different roles in the company, such as engineering manager, managing director energy and infrastructure and currently VP New Business Development & CTO of the Burke Porter Group. Ward has a Master's Degree in Materials Engineering and an MBA. https://www.linkedin.com/in/ward-van-de-walle-7b7b031/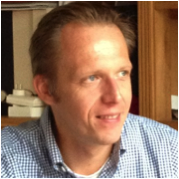 Ward Van de Walle – VP,  New Business Development & CTO
E-mail: [email protected]
Tel: +32 50 40 85 65 / Cell: +32 486 43 77 20
BEP Europe, NV
Ten Briele 6
B-8200 Sint-Michiels (Brugge), Belgium
Website: www.bepco.com